Description
On offer
On offer as New (ex-demo)
complete packaging and all accessories. 3 years warranty left
our control and powerhouse.
The architecture of the Aavik integrated amplifier boasts sophisticated high-end electronic components set in a state-of-the-art enclosure. Based on ample power supplies, the Aavik integrated amplifier provides unprecedented dynamic speed, tight control and balanced stability, which creates persuasive and crystal-clear soundstage images that reflect even finest sonic details.
0,006%
Distortion
1-100 Watt, 1 kHz,
8 ohm
Scandinavian design with an international twist
The Aavik design is Scandinavian understatement and expresses simplicity and minimalism featuring only a few buttons for logical operation. The multifunctional main knob allows to navigate and control the various functions. We have boosted the self-confidence with a huge red display, which makes it easy to read all details of the selected operational settings.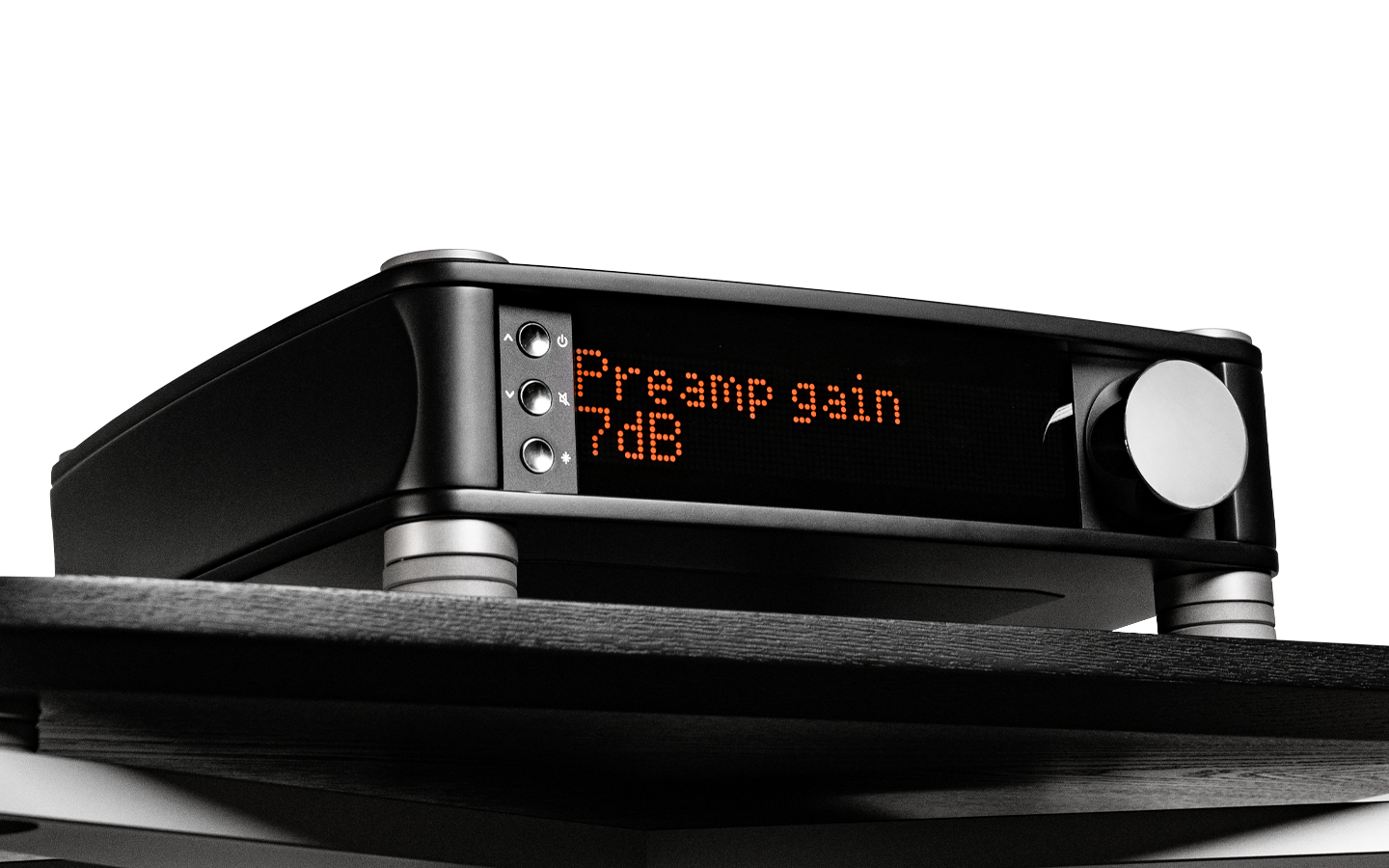 A cabinet with excellent son